Home Cover (Special Size) 11"x14"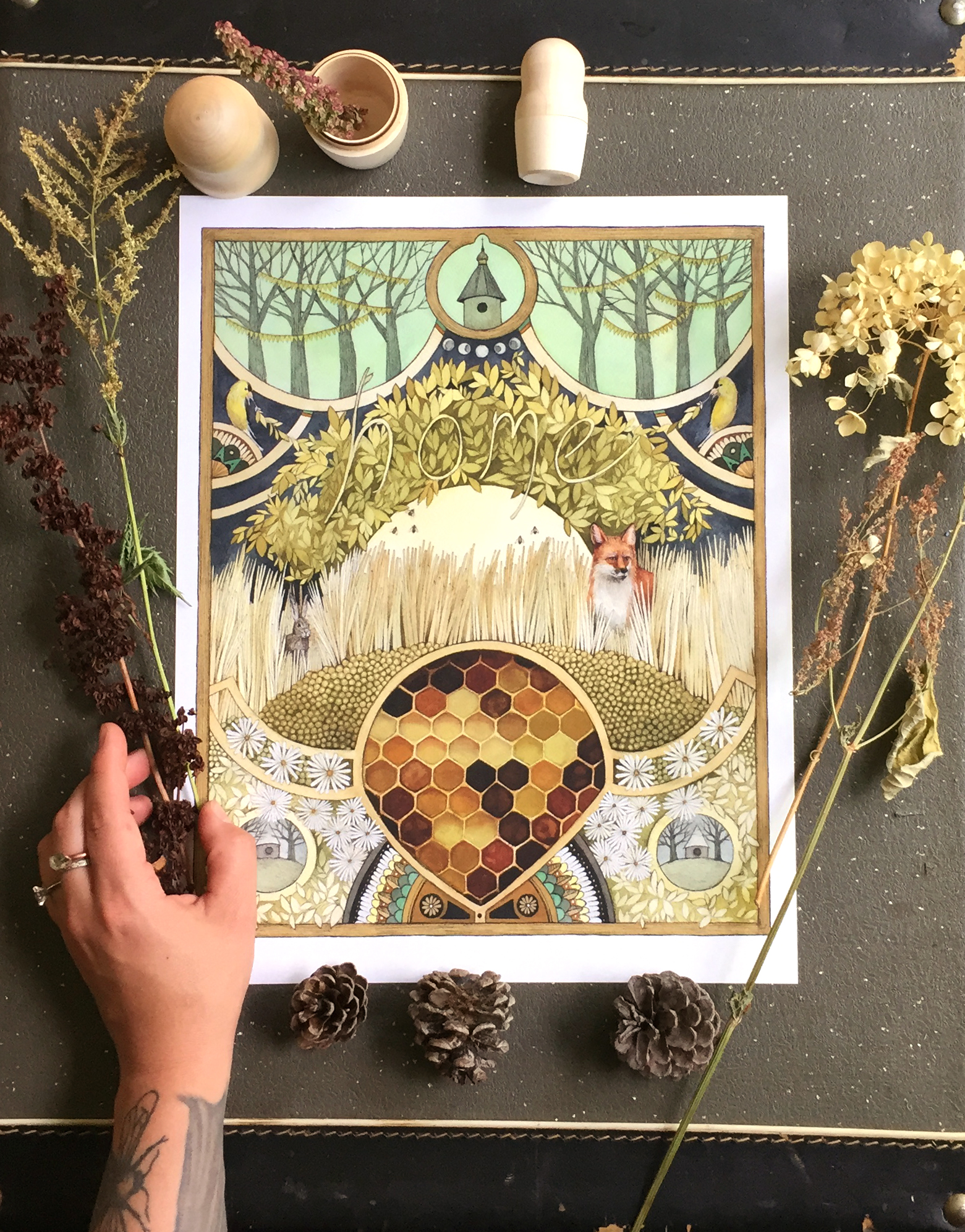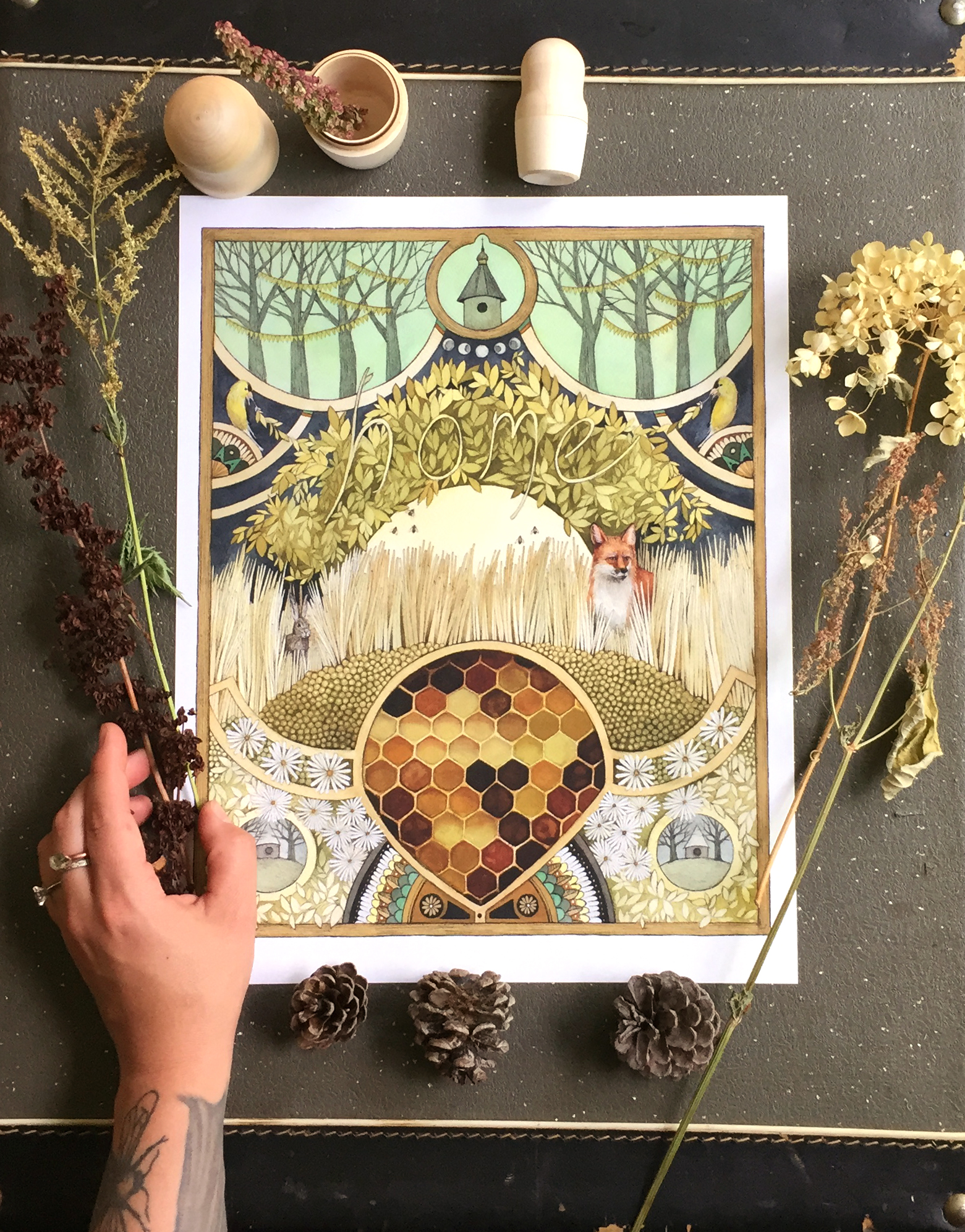 Home Cover (Special Size) 11"x14"
This is the first release of the book cover I drew for "Home" as a print! It's 11"x14" and shows all the tiny little details. Signed by hand.
SPECIAL SIZE! Limited batches will be made from time to time.
This is a quality reproduction of an original illustration. The original was drawn in pen and then painted with ink and watercolor on paper.

The Epson paper this is printed on has a smooth, matte finish that gives the long-lasting and lightfast inks excellent clarity. There will be a small white border for framing.

Each print is carefully signed by the artist, packed and mailed flat with a rigid backing.

This print is available in 11"x14"

© 2017 Polanshek of the Hills [Jess Polanshek]